Our congregation is served by the following people:
Sonny Sessions – Elder, Teacher, Evangelist

Sonny and Carolyn have deep roots in the church and have been faithful Christians for many years. Sonny graduated in 1975 with a Master's Degree in Bible from Harding Graduate School of Religion in Memphis, and Carolyn graduated in 1974 with a teaching degree from David Lipscomb College in Nashville, TN.  They were married in August of 1971 and have two sons, Neal (Tripp) and Wilson.  Tripp and his wife Bre-Lyn live in Dallas, Texas and Wilson and his wife Erica live in Atlanta. They have four granddaughters: Sydney in Dallas, Leah and Ella in Atlanta, and Taylor waiting for them in heaven. Sonny began ministering in 1975 and in 1980 helped to start Louisville Church of Christ and served there for 10 years, pioneering in inner city ministry. In January of 1990 the Sessions moved to Atlanta where Sonny served the Atlanta Church of Christ as an elder, sector leader, and teen leader, and where they helped to establish and lead the chemical recovery ministry. Sonny served for five years as the preacher for the Athens Church of Christ from 1999 to 2003.  In 1992 Sonny and Carolyn realized a lifelong dream by starting The Swamp, a camp for kids. The camp has helped thousands of children to come to faith and to learn about God, the church and spiritual life. Sonny and Carolyn are beloved for all they have done to help a whole generation of children to come to know the Lord. Sonny serves full time on our staff as senior minister and also serves as an elder devoting himself to helping our church family be close and effective. Sonny teaches and preaches most Sundays in Athens. We are blessed by God to have Sonny and Carolyn with us in Athens!
Mike Shapiro – Elder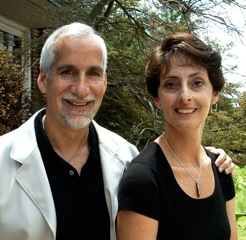 Mike and Mary Shapiro were converted to Christ here in Athens in the late 1980's. They are deeply loved for their devotion to God and to our congregation. The Shapiros have a godly, loving and vibrant family. All three of their children, Amanda, Robbie and Emily, were baptized into Christ in our church. Mike and Mary both earned their Ph. D. degrees in Educational Psychology from the University of Georgia in 1984. They have been child psychologists in private practice since 1988. The Shapiros co-authored a book on emotional and spiritual health, Rejoice Always, which was published in 2000. They have also published a CD series, Understanding Sexual Development in Children, How to be Proactive in Educating and Protecting your Children. The Shapiros are both accomplished Bible teachers and are frequently asked to speak in other churches, especially on the subjects of marriage, parenting, and emotional and mental health. Coming to Christ from a Jewish background gives Mike an especially rich faith from which to draw as he serves the church in this vital role. The Shapiros are beloved in the Athens congregation for their warmth, joy, and caring spirit. We are blessed to have Mike as one of the shepherds of the flock here in Athens!
Robert Goodwin – Elder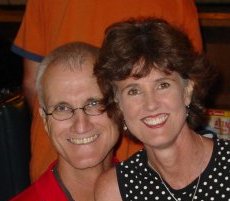 Robert and Nancy Goodwin became Christians in 1977 through the campus ministry at UGA.  Robert was a 3-year letterman with the UGA Football Team and worked as a graduate assistant football coach with the 1980 National Championship Team as well as the 1981 SEC Championship Team.  They have been married for 33 years.  The Goodwin's have 4 children:  Philip is married to the former Jessie Pollett and is the owner of FHL Creative here in Athens; Stephen, a 2011 UGA graduate who serves as the Teen Minister with Northview Church of Christ in Roswell, Georgia; Mary Kaitlin (23) also a UGA graduate and her husband, Michael, who live and work here in Athens, and Bella (17) a junior at Cedar Shoals HS.  Bella was born in India and joined the Goodwin family in 2005.
Robert retired in May 2013 after working for 31 years in education/coaching.  Currently, he works part time with Dillard's Sporting Goods as a team sales representative.  Nancy has been in the dental hygiene profession for over 35 years and is currently a full-time instructor in the dental hygiene program at Athens Technical College.  Robert and Nancy have been a part of the family of the Athens church for over 37 years. Both love to learn, love to teach the bible, and enjoy building relationships with people in the community.  They enjoy being able to share with others about their family and the impact that God has had in their lives.
Don Burroughs – Counselor, Minister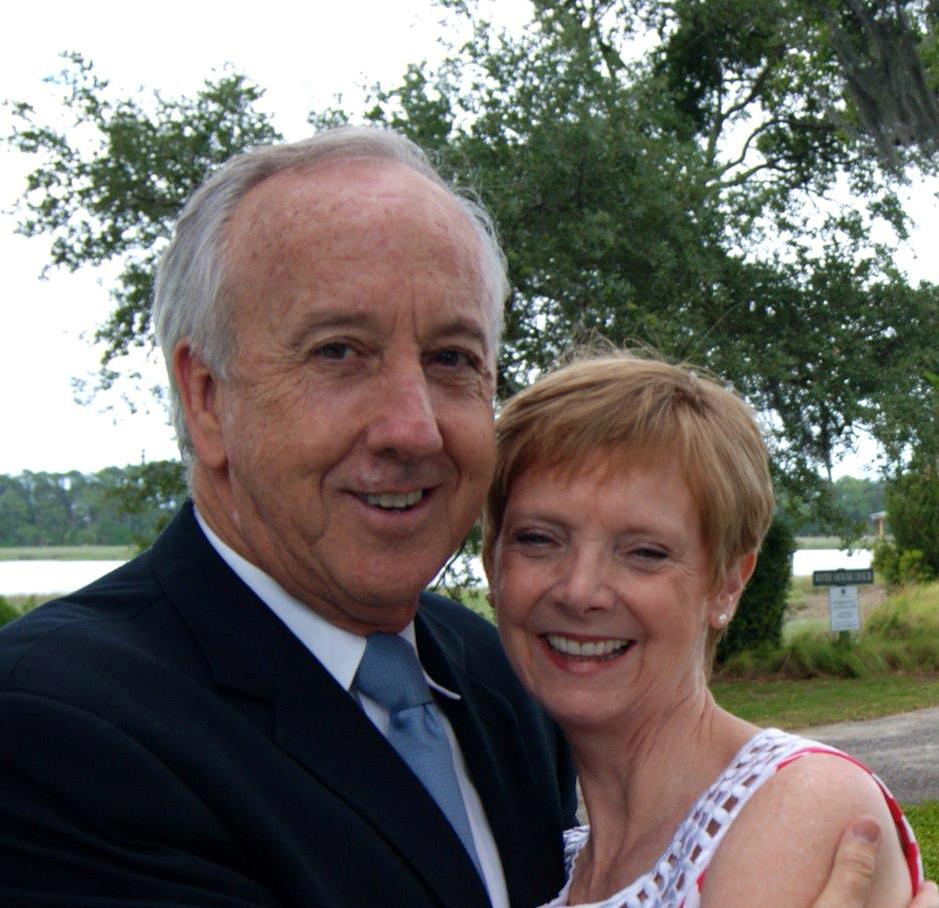 Don and Lee became disciples of Jesus while attending the University of Florida in the early 1970's.  They graduated from Florida with degrees in Business and Education respectively.  In 1975, they married and just celebrated their 40th anniversary this summer.  They have three children, Stephen, Bryan and Jonathan.  Stephen married Jennifer in 2004 and they have two children, Braden and Campbell.  Stephen is an attorney and works for a firm in Atlanta.  Bryan graduated from the University of Georgia with a degree in Education.  He teaches elementary school in Seoul, South Korea.  He met and married his wife Aelee in Seoul.  They plan to return to the United States in March of 2016 and settle here.  Jonathan is attending the University of North Georgia.  He graduates in May 2016 with a degree in Communications, Film, and Digital Media.  He currently lives in Atlanta.
Since 1975, Don and Lee have worked in the ministry in various capacities as campus ministers and evangelist/women's ministry leader.  They have served churches in Greensboro and Charlotte, North Carolina, Cincinnati, Ohio, and Atlanta, Athens, and Savannah, Georgia.  Don and Lee are currently working part-time with the church in the capacity of shepherding the campus ministry.  Don is also an Elder with the Athens Church of Christ.
Sam Heigerick – Campus Minister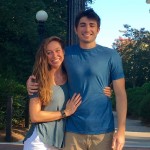 Sam and Lindsay were both raised in the church and were baptized in the teen ministry during their freshman year of high school. Sam graduated from UGA in 2010 with a Bachelors in Business Administration and worked in the secular world for three years before landing in the full-time ministry. Before moving to Athens, Sam got his start in the ministry working for the Chicago Church of Christ where he lead both teen and campus ministries. He has also recently enrolled at the Harding School of Theology where he has been taking classes. Lindsay graduated from Radford University in 2014 with a Bachelors of Science in Nursing. She started working at Northwestern Memorial Hospital as a labor and delivery nurse in Chicago and now works part time at Athens Regional while serving alongside Sam leading the campus ministry. They were married in June 2014 and now are excited to be living their dream in leading a campus ministry together here in Athens.