Our congregation is served by the following people:
Sonny Sessions – Elder, Teacher, Evangelist

Sonny and Carolyn have deep roots in the church and have been faithful Christians for many years. Sonny graduated in 1975 with a Master's Degree in Bible from Harding Graduate School of Religion in Memphis, and Carolyn graduated in 1974 with a teaching degree from David Lipscomb College in Nashville, TN.  They were married in August of 1971 and have two sons, Neal (Tripp) and Wilson.  Tripp and his wife Bre-Lyn attend the North View congregation in Atlanta and have a daughter, Sydney, age 3. Wilson and his wife Erica live in Atlanta where he teaches and coaches in middle school. They have an infant daughter, Leah.  Sonny began ministering in 1975 and in 1980 helped to start Louisville Church of Christ and served there for 10 years, pioneering in inner city ministry. In January of 1990 the Sessions moved to Atlanta and where Sonny served the Atlanta Church of Christ as an elder, sector leader, and teen leader, and where they helped to establish and lead the chemical recovery ministry. During the period when we merged with the Atlanta Church, Sonny served for five years as the preacher for the Athens region.  In 1992 Sonny and Carolyn realized a lifelong dream by starting The Swamp, a camp for kids. The camp has helped thousands of children to come to faith and to learn about God, the church and spiritual life. Sonny and Carolyn are beloved for all they have done to help a whole generation of children to come to know the Lord. Sonny also serves part time on our staff, devoting himself to helping our family groups be close and effective. Sonny teaches and preaches frequently here in Athens and in the Southeast region of churches. We are blessed by God to have him and Carolyn back home with us in Athens!
Mike Shapiro – Elder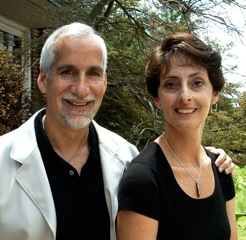 Mike and Mary Shapiro were converted to Christ here in Athens in the late 1980's. They are deeply loved for their devotion to God and to our congregation. The Shapiros have a godly, loving and vibrant family. All three of their children, Amanda, Robbie and Emily, were baptized into Christ in our church. Mike and Mary both earned their Ph. D. degrees in Educational Psychology from the University of Georgia in 1984. They have been child psychologists in private practice since 1988. The Shapiros co-authored a book on emotional and spiritual health, Rejoice Always, which was published in 2000. They have also published a CD series, Understanding Sexual Development in Children, How to be Proactive in Educating and Protecting your Children. The Shapiros are both accomplished Bible teachers and are frequently asked to speak in other churches, especially on the subjects of marriage, parenting, and emotional and mental health. Coming to Christ from a Jewish background gives Mike an especially rich faith from which to draw as he serves the church in this vital role. The Shapiros are beloved in the Athens congregation for their warmth, joy, and caring spirit. We are blessed to have Mike as one of the shepherds of the flock here in Athens!
Robert Goodwin – Elder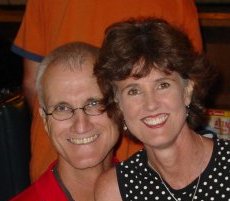 Robert and Nancy Goodwin were converted to Christ in 1977 through the campus ministry at UGA. Robert was a three year lettermen and starter with the UGA Football team from 1976-79. They have been married for over 27 years. The Goodwins have four children, Philip, is the owner of a graphic/computer business here in Athens; Stephen is a junior in the campus ministry at UGA; Kaitlin, a graduating senior, will begin college this fall at Gainesville State College; and Kajal, age 12.  Robert holds degrees from UGA in Criminal Justice and a Masters of Education. He currently teaches at Oglethorpe County Middle School and coaches the golf team. Nancy holds degrees from the Medical College of Georgia (BS in Allied Health Sciences) and a Master of Education from Western Governor's University in Salt Lake City, Utah. She has been in the dental hygiene profession for 30 years and is currently a full time instructor in the dental hygiene program at Athens Technical College.  Robert and Nancy have been active in the Athens church for over 30 years. They have led numerous Bible Talks and Family Groups during that time, and have been a source of strength and faith. The Goodwin family are outstanding examples of what it means to serve, live faithfully and put God first in life. They are a great blessing to the Athens congregation!
Don Burroughs – Counselor, Minister