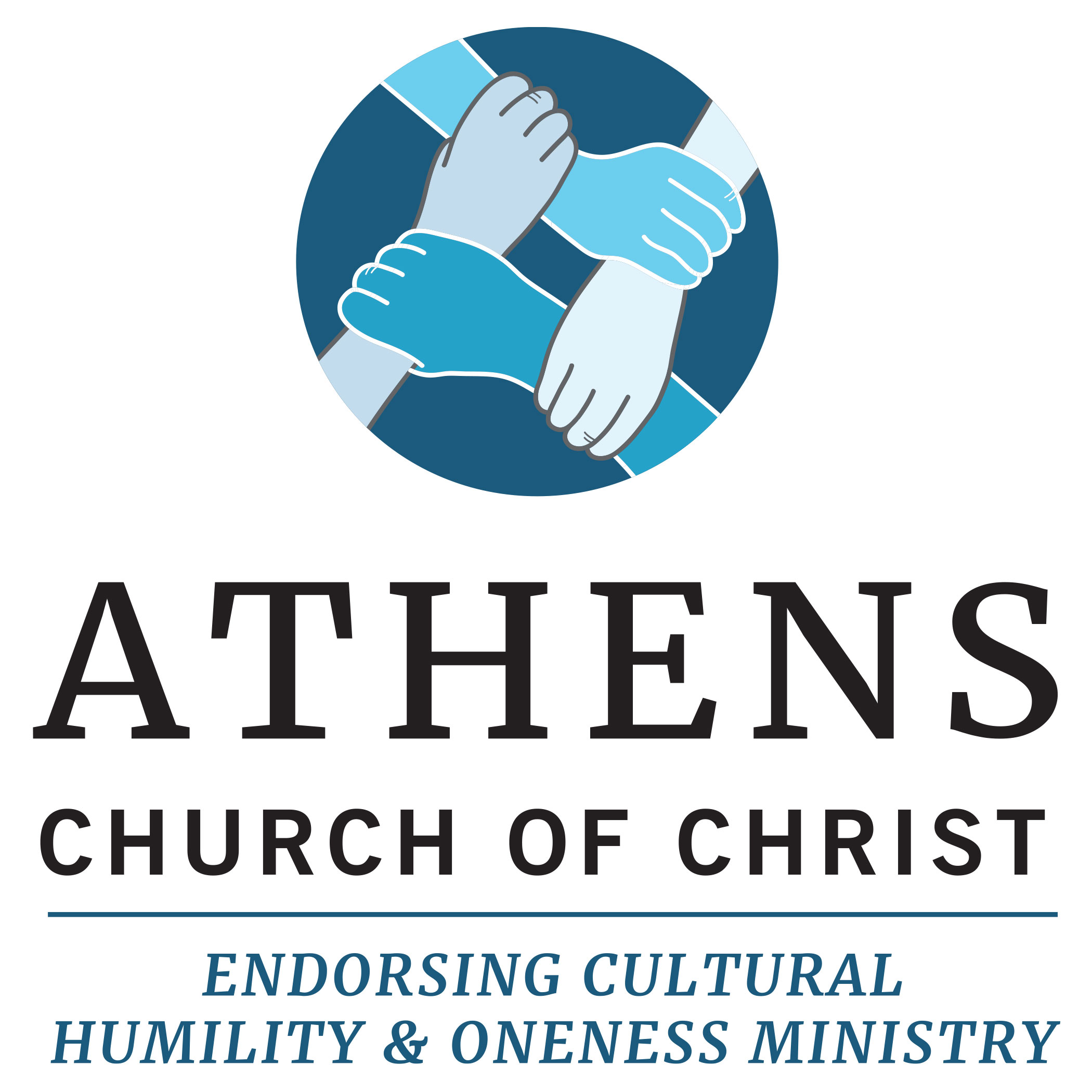 E.C.H.O. (Endorsing Cultural Humility & Oneness) is a ministry established by the Athens Church of Christ to support its ongoing transformation toward embodying its stated goal of "following Jesus together in community, with no racial, socio-economic, or cultural divisions." Rooted in scripture and powered by the Spirit, we build up The Body by equipping members to exercise the fullness and diversity of our congregation throughout the leadership, ministries, worship gatherings and general activities of the church.
For more information on E.C.H.O, check out our blog post here.
Mark 12: 29
"The most important one," answered Jesus, "is this: 'Hear, O Israel: The Lord our God, the Lord is one. Love the Lord your God with all your heart and with all your soul and with all your mind and with all your strength.' The second is this: 'Love your neighbor as yourself.' There is no commandment greater than these."
ECHO Ministry Leadership
Gwendolyn Payton
---
Gwendolyn Payton has been a part of the Athens Church for 31 years. She has worked in the children's ministry, with single moms, and the mature ladies of the church for many years. She's a supporter of The Swamp and other missions of the church. Gwendolyn currently serves on the Finance Board of the church.

She has lived in Athens for 44 years. She retired after 28 years, working beside her husband, in the medical field. She's a certified health and nutrition coach and professional portrait artist. 

Gwendolyn has 4 adult children and 9 grandchildren. 

I am a part of the ECHO Ministry because:

"As a disciple of Christ, He has led me to believe that my life experiences as a Christian, African American, living in the United States is purposed to bring healing, peace, and reconciliation among Christians so that we can show Christ's love to others who are in need."  I Cor. 13: 4-8 should be practiced among our sisters and brothers, by this all men will know we are with God. 
Chris Mayo
---
Chris Mayo was born and raised in North Alabama.  He became a Christian as a UGA student and has been part of the Athens Church of Christ for 27 years.  He and his wife of 22 years, Robin, are raising 2 teenage daughters.  He is a Licensed Clinical Social Worker (LCSW) providing treatment for mental health and substance use disorders.

Chris has a particular interest in fostering understanding, acceptance and unity in the church and wider community.  He believes E.C.H.O. is a powerful vehicle for realizing these goals as it inspires and equips all people to "clothe yourselves with compassion, kindness, humility, gentleness and patience. Bear with each other and forgive one another if any of you has a grievance against someone. Forgive as the Lord forgave you. And over all these virtues put on love, which binds them all together in perfect unity."