Are you ready to make a difference?
"Children are our most valuable resource."
— Herbert Hoover, 31st President of the United States
Teaching children in the ministry is all about planting the seed and fertilizing the ground. God will make it grow. Let's come together and help the children in our church know the scriptures.
"But as for you, continue in what you have learned and have become convinced of, because you know those from whom you learned it, and how from infancy you have known the Holy Scriptures, which are able to make you wise for salvation through faith in Christ Jesus."
All teaching positions come with a curriculum so that you don't have to come up with a plan on your own. All materials are provided. We even provide a suggested time management schedule. All we need is you…..
"The word 'education' comes from the Latin 'educere' = e- (out of) + -ducere (to draw). Education is not just about putting information in. We have forgotten that it, in fact, begins in the child's heart."
NORMALLY

, on Sundays, we teach by rotation. Each rotation only teaches 1 month per quarter. So that means you will teach one month and then have two months off. We have a few spots that still need to be filled soooooo…

In order to make these positions easier to fill, we have created a week-to-week signup. You are welcome to select as many dates as you wish.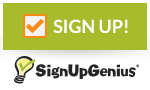 On Wednesdays, we teach by week-to-week signup. You can sign up for each individual week you would like to teach.

Curriculum and materials provided.

We now have a new curriculum specifically designed for our Tween group (3rd-5th grade).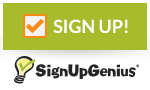 "Therefore, as we have opportunity, let us do good to all people, especially to those who belong to the family of believers."
Galations 6:10
We are coordinating the Spring Fling this year with 'Bring your neighbor day' at church. This means lots of friends and family coming together to welcome Spring and celebrate the gift of Jesus's sacrifice. Sign up below and help us make this event EGGGGCELENT!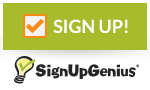 Vacation Bible School 2020!
June 22 – 26
Talking about this already????
Of course, we will have our first meeting very soon so that we can plan our most memorable VBS yet. We will need Station Leaders, Crew Leaders, Kitchen Helpers, Registration Assistants, Decorators, Builders, and Clean-Up Crew. This is going to be our biggest event of the year! We will be advertising and opening up to the public this year for the first time and we need to know who's with us.
Click on the image to volunteer!
Coming June 22 – June 26, 2020
Copyright © *|CURRENT_YEAR|* *|LIST:COMPANY|*, All rights reserved.
*|IFNOT:ARCHIVE_PAGE|* *|LIST:DESCRIPTION|*
Our mailing address is:
*|HTML:LIST_ADDRESS_HTML|* *|END:IF|*
Want to change how you receive these emails?
You can update your preferences or unsubscribe from this list.
*|IF:REWARDS|* *|HTML:REWARDS|* *|END:IF|*